A gynecologist is a medical expert in the field of infertility and infections of other reproductive parts associated the female reproductive system. Gynecologist also conducts surgery associated with women reproductive issues. If you are looking for the skilled and best gynecologist in Lahore then you may choose Allpatient. Our gynecologists are fully focused on performing a variety of examinations and treatment of health issues for women of all ages. Our specialist staff has extensive experience in human reproduction and medical issues.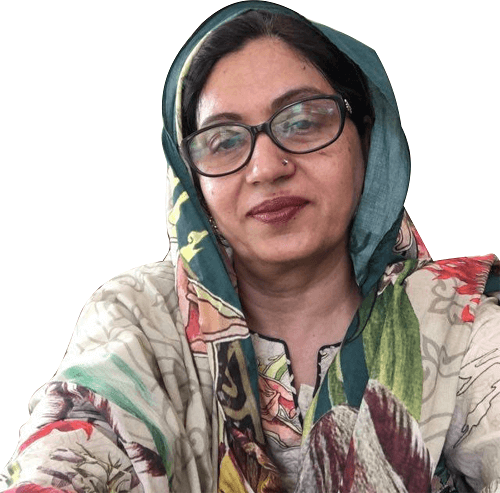 Dr. Noreen Huma is a Consultant Obstetrician & Gynecologist. She has vast experience of 20 years in Obs / gynecology in different Public sector Hospital. She is considered one of the best Gynecologist in Lahore
Ob-Gyn  has expertise in both field of gynecologist and obstetrics. Ob-gyn also provide general health care services for improving women reproductive health in a better way.
Is it necessary to consult a gynecologist?
Yes, In some circumstances it becomes necessary for the female to consult with a gynecologist, especially during pregnancy. Females are advised to visit gynecology professionals at least once in a ten-month period. However woman during pregnancy are advised to visit at least four times during their pregnancy duration because there are some medical conditions which do not show early symptoms but by the time humans start getting symptoms, it is too late. So if we continue to do regular vocal check-ups in a short time, after 2 or 3 years, then we can catch all these things in the initial stage itself or if they are going to happen.
When should you visit a gynecology specialist?
Women often go to the gynecologist during pregnancy but apart from it, we have to meet the gynecologist and have our checkup done. We 're going to discuss breast first. if you have some sort of pain in your breast, it is hurting.Well, there is some suspense then you should show it to your gynecologist.
Disturbance in the menstrual cycle is the second symptom. The menstrual normal cycle is between 21 to 35 days. A flow of 2 to 7 days remains normal and the bleeding that occurs in it may be normal. But if your periods are getting disturbed again and again and are coming in less than 21 days or more than 35 days, there are clots and blood clotting with the flow being very high. There is too much pain . So much that you can't do your routine activities. If anything like it occurs in the days between periods which we speak of repeatedly, then those symptoms arise from the hormonal or uterine pathways, which we must timelessly catch and treat. It is important that you meet a gynecologist if you see such a symptom in your period.
We can often have pain in the lower body, most probably like pelvic pain or lower abdomen pain, and in the lower part of the waist, you always experience heaviness or pain. It's usual for a couple of days or a few days a month, but if it's always done or if you feel heavy in the private part, it could be a symptom of any urine infection or it can be a sign of a uterine problem. In this situation, it's important to show a gynecologist and try to know why this is so.
How can I book an appointment with the best gynecologist in Lahore?
You can book an appointment with the best gynecologist in Lahore by calling us at 0311-6712017 or click here to consult an appointment.
What is the difference between obstetrics and gynecologist?
Obstetrics deal with abortion, associated treatments and complications like ectopic pregnancy, fertility treatment  and make sure that both mother and child are completely  safe in the process of pregnancy.while gynecologist  treat non-pregnant patients and women's reproductive issues like cancer of fallopian tube, Yeast infections, Ovarian cysts, Endometriosis.
Name one of the top Gynecologist in Lahore?
With 20 years of experience, Dr. Noreen Huma is considered one of the Top 10 gynecologists in Lahore providing consultancy at Allpatient. She always had a passion for women's health issues whether it is pregnancy-related or birth control related. Her expertise is in the field of gynecology and obstetric.
What is the importance of nutrition during pregnancy?
Every woman wants a healthy baby. It is exceedingly necessary to eat adequate quantities of healthy food during pregnancy in order to fulfill this wish. The growth of the baby depends on the diet of the mother. A pregnant woman should eat a diet that meets her unborn baby's nutritional requirements. A normal woman is supposed to eat 2100 calories a day. The nutrients in women's diets should include calcium, protein, vitamin, mineral, folic acid, and every woman should drink at least 2 liters of water every day.
Which medical tests are recommended by a gynecologist to patient?
The medical tests advised by doctors are :
Mammography
Pap test
Pregnancy test
abdominal hysterectomy
Colposcopy
Human papillomavirus
Cervical cell testing
Laparoscopy test.
How to choose the best gynecologist in Lahore?
While choosing the best gynecologist in Lahore you may get a referral from your family members and your surroundings. Your gynecologist must have full command in the field of gynecology. You should choose a gynecologist located near you because it's possible that you have to visit your doctor more than once. Some people mostly women prefer female gynecologists while some fell at ease with a male gynecologists. Therefore you should choose according to your desire.
Do women need gynecologists only during their time of pregnancy?
If a woman is above 30 years old she should consult a gynecologist because gynecologists will provide you better reproductive health either you are pregnant or not.
Are there any additional charges when you book an appointment with a gynecologist through Allpatient.pk?
No, there are no additional charges when you book an appointment with the best gynecologist in Lahore through Allpatient.pk.
What questions you can ask your gynecologist?
Coming to see a gynecologist can be really nerve wracking While an appointment with  best gynecologist in Lahore You can ask about their qualification , certification and discuss about your issues and future goals . Gynecologist will diagnose you and provide a treatment better for your health.