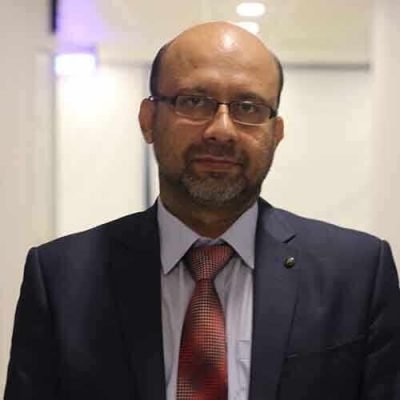 Consultant Pediatrician (Child Specialist)
MBBS, FCPS (Pediatrician)
Assistant Professor of Medicine at Children Hospital , Lahore.
Dr. Muhammad Zeeshan Khan is a consultant Child Specialist. He has vast experience of 19 years in pediatrics and currently working as Assistant Professor in Children's Hospital Lahore. He is expert in dealing all sorts of medical problems of children and newborn. He has special interest in the child nutrition, vaccination, respiratory and diarroheal problems, Growth related issues, various auto immune disorders.
Who is a pediatrician or child specialist?
A pediatrician is the one who deals with children's behavior, mental and physical health. Child specialist has professional training and skills to help children in order to promote good health.
How to choose the best child specialist in Lahore?
Some child doctors specializes in cardiology, some in gastroenterology, and some in neonatology. Choosing the best child specialist in Lahore takes some effort. Go for research or ask your contacts for  Top child specialist in Lahore. You need a trustworthy doctor with whom you are comfortable. Moreover, the connection with the doctor should feel right.
Is a child specialist or a pediatrician necessary?
In some circumstance it is necessary to consult with child specialist but in some conditions an appointment with gp can also prove to be helpful. If your child's health is not in a normal state or your child is getting weak day by day. You should definitely visit a pediatrician.
Why do you need the help of a pediatrician?
Pediatrician or kid doctor has a specialization and expertise in providing best medical care to your child as in their practice they only see children.
Why choose allpatient for an appointment with the best child specialist in Lahore?
Allpatient is an integerated healthcare platform offering routine checkups and health care facilities that you require in Lahore. Our well-managed staff will provide you the comfort you want.
Pediatrics is a field of medicine that deals with the health care of children and their diseases. People under the age of twenty one are treated as pediatrics.
Do pediatricians or child specialist deliver babies?
In most cases, the job of a child specialist or pediatrician starts after the delivery of baby. They examine and diagnose the baby. After you leave the hospital child doctor sees your baby after 2 or 3 days and informs you about the next appointment.
How can I book an appointment with the best child specialist in Lahore?
You can book an appointment with the best child doctor in Lahore by calling us at 0311-6712017 or click here to consult an appointment.
Which diet plan is best for kids(7-12 years old)?
A healthy diet plays a vital role in your kid physical and mental health. According to 2015 survey average calories for 7-12 years kid should be around 6800kj or 1625kcal. Diet should be less in calories but full of nutrients like fruits, vegetables, eggs, rice, dairy products and avoid junk food as it contains high calories and less nutrients.
Name one of the Top child specialists in Lahore?
Dr. M. Zeeshan khan is one of the Top child specialists in Lahore having a vast experience. His specialties and expertise are not only admired in Pakistan but also in foreign countries.
Under what condition should we visit pediatricians rather than General physicians?
You can discuss your child's health with a General physician but If your child is suffering from a complex problem or situation is urgent then you should always visit the pediatrician.
What questions should you discuss with your child specialist?
You should discuss about your child health issues. You can also ask about their training, treatment goals for your child and about the next appointment.
Monday
7:00 AM to 10:00 PM
Tuesday
7:00 AM to 10:00 PM
Wednesday
7:00 AM to 10:00 PM
Thursday
7:00 AM to 10:00 PM
Friday
7:00 AM to 10:00 PM
Saturday
7:00 AM to 10:00 PM
Sunday
7:00 AM to 10:00 PM
7, Bock M Phase 2 Johar Town, Lahore, Punjab 54000
Call For Appointment 03116712017